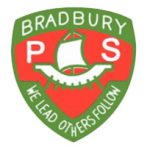 Bradbury Public School Band
This is the information page for primary caregivers and students of Bradbury Public School Band program 2021. All information regarding the band, including times, performances, changes, etc., will be listed here.
Band for Term 2, 2021 will be starting back in Week 2 of Term 2 (Monday April 26th 2021).
The Tutorial schedule for 2021 (as of 7th June 2021) is as follows:
11:40-12:10 – Saxes, Trombone Group 1
12:10-12:40 – Bass Guitars, Flutes
12:40-1:10 – Clarinets, Trombone Group 2
1:10-1:40 – Percussion, Trumpets
2:10-3:00 – Full Band
All tutorials are in the New Hall. Students will need to bring their band books and instruments for these lessons, and have been informed which tutorial group they are in.
Has your child switched instruments? Please let us know if they have. Also, please note, we are no longer accepting Drum/Percussion players for Concert Band.
Due to the extension of the Stay at Home regulations, MBM will not be attending schools in week 1, Term 3. Any Students having private lessons through MBM will resume, through zoom, using the same details as before.
Read More