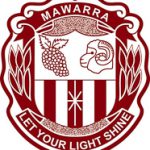 Mawarra Public School Band
This is the information page for primary caregivers and students of Mawarra Public School Band program 2021. All information regarding the band, including times, performances, changes, etc., will be listed here.
Concert and Training Bands for 2021 will be starting back in Week 3 of Term 1 (Tuesday 9th February and Thursday 11th February, 2021).
Rehearsal and Tutorials for the Concert Band are on Tuesdays, and the Training Band is on Thursdays. All Rehearsals and Tutorials are in the School Hall. The timetable for both bands is as follows:
Full band Rehearsal: 11:00-12:00
Tutorial: Flutes and Saxes: 12:00-12:30
Tutorial: Clarinets: 12:30-13:00
Tutorial: Brass, Bass, and Percussion: 13:00-13:30
Now more than ever we encourage our students to keep playing at home whenever possible. However, from time to time, their instruments let them down or little fingers put things in the wrong way during maintenance and it's hard to find someone to help. Here at MBM, we operate a full repair workshop and can…
Read More
For our response to the Coronavirus outbreak, click on the link below: COVID-19 response Term 3 Update To view our training certification in regards to the Coronavirus outbreak, click on the link below: COVID-19 Training Certificate
Read More