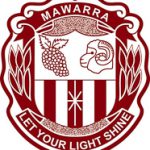 Mawarra Public School Band
This is the information page for primary caregivers and students of Mawarra Public School Band program 2022. All information regarding the band, including times, performances, changes, etc., will be listed here.
Rolls and Schedules for 2022 are currently being finalised. They will be posted here once they are confirmed with the School.
What's in a key? Probably the most common phrase I have heard over this Christmas period apart from where and when can I get a Covid test is; OMG look at the key! How many flats/sharps etc! It funny, but why do key signatures that use more than 3 flats or sharps scare so many…
Read More