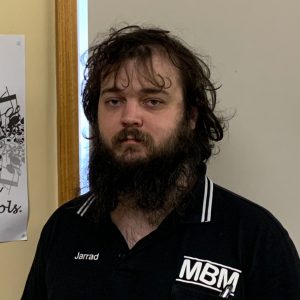 Jarrad Bishop is our Operations Manager, heading up both the sound and lighting, and instrumental repairs divisions of MBM.
As an audio and lighting designer and technician, Jarrad has a long list of sound and lighting productions under his belt, having designed and operated lighting and audio set-ups for shows across NSW.
Jarrad is also a highly proficient percussionist, having played in many ensembles from small jazz ensembles and marching bands, to full big bands and concert bands, and he has even played with string orchestras and professional pit orchestras. He also holds a State Championship title as a drummer and percussionist.
He can often be found multi-skilling during performances, operating audio and lighting while also playing multiple percussion parts, all from behind his drum kit.
With Jarrad, when it comes to lighting, sound and percussion – no challenge is too big or too difficult.